Your Local Blocked Drains Specialist in Merimbula, Pambula & Bega
Keogh Plumbing are specialists when it comes to fixing your residential drain problems. We've been clearing drains over the last 15 years and have invested a lot of time and money in specialised equipment to be able to help Merimbula homeowners say goodbye to blocked drains for good with our top of the range pipe relining equipment.
Drain Blockage Symptoms
Please call us straight away if you're experiencing any of the following: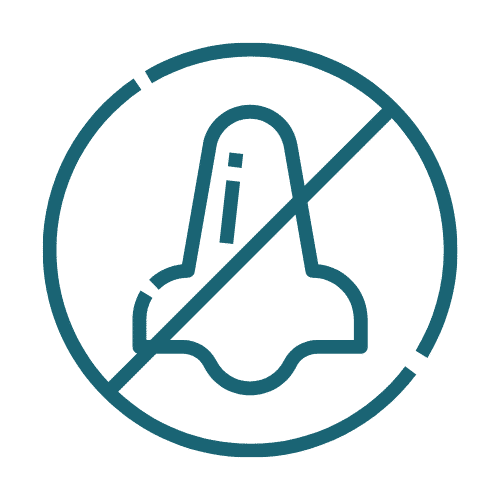 Nasty smells coming from your drain area
Water gurgling or coming up from your drain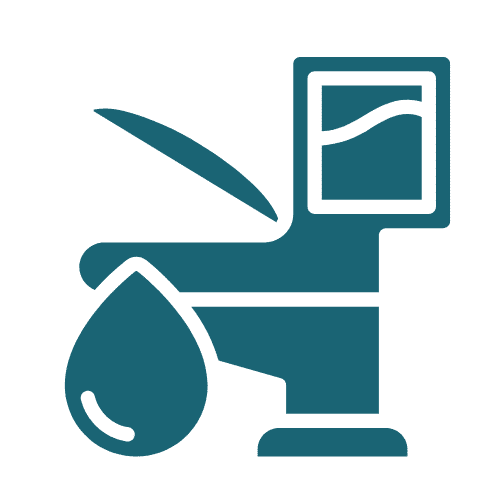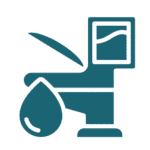 Showers and toilets draining slowly

Water coming up from your sewer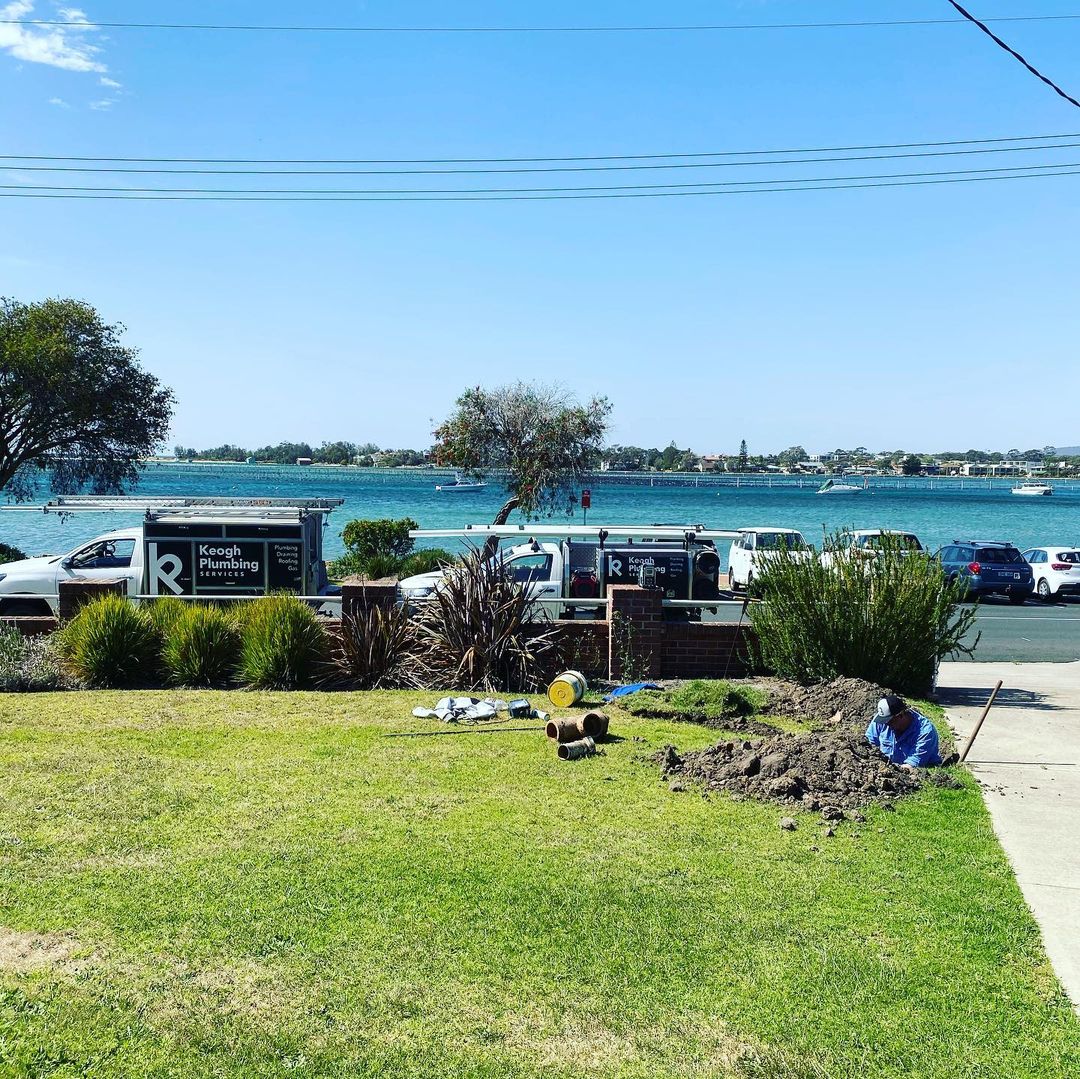 How does your drain get blocked?
The most common issues we've come across are: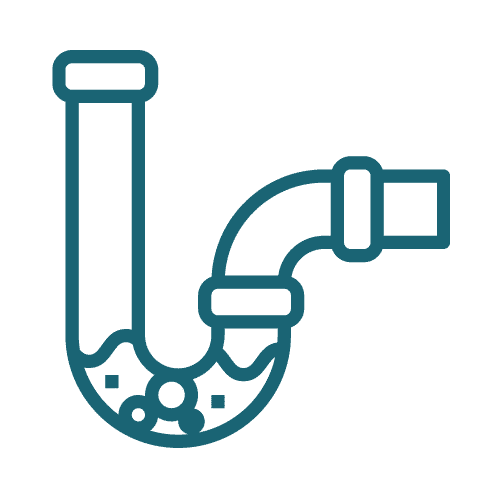 Flushing foreign objects and wet wipes or too much toilet paper or hair stuck in your drains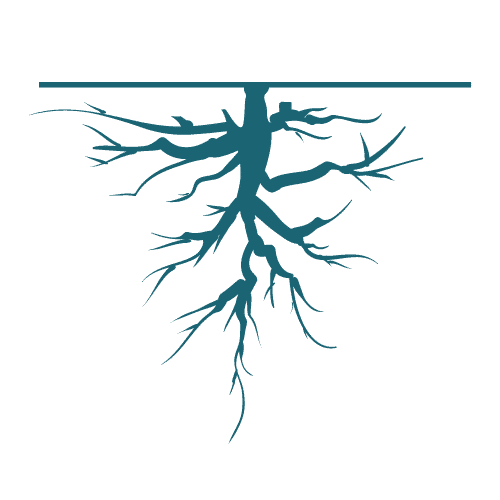 Tree roots blocking and damaging your pipes
Blocked stormwater drains and gutters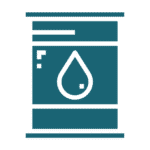 Grease, oil and other foodscraps clogging your drains
The locals love working with us
We lead with a client-first mentality.
That's why we're one of the most trusted plumbing companies in the area. But don't take our word for it - have a look at our Google reviews!
Honestly, these guys were amazing. We had major pipe relining work completed over Christmas, they worked in a clean and professional manor which meant we could keep our retail store open during the works. They are extremely knowledgeable and more importantly they explain things so it makes sense to average person.
Stephen Grealy
29/11/2022
I was very impressed with the professionalism, communication and customer service. They went above and beyond keeping me informed each step of the way in a major sewer pipe replacement and re-lining job and did an excellent job cleaning up after themselves. I highly recommend them
Kristin and Steve were professional and able to find the root cause of our kitchen blockage. They were able to fit us in quickly and get the job done.
A very speedy response to my enquiry online. Kristin was friendly and provided an efficient service with a diagnosis of what had caused the problem.
Blocked Drain Frequently Asked Questions
Can I clear a blocked drain without a plumber?
Using supermarket cleaning products to try and clear your drain can cause more damage than good. We recommend giving us a call to investigate the cause of the blockage before trying to clear it yourself. Our professional blocked drain plumber will be at your home as soon as possible to resolve the blocked drain issue.
How do tree roots block drains?
One of the most common causes of blocked drains is tree roots in drains. Their root systems can wreak havoc in rainwater and sewer pipes. The roots in your drain will begin to collect material in your pipes which will eventually lead to a blocked drain, and can lead to a lot of water being wasted through cracks in the pipes. This will result in having to undergo pipe repairs.
Is there a permanent solution to stop tree roots from blocking drains?
If your drains are old and have cracked, repairing or replacing the broken pipe is sometimes the only option. When it comes to fixing your damaged pipes, we offer a no-dig pipe relining service that is cost effective, fast and permanent. Our professional technicians will use CCTV cameras to inspect your pipes and will advise you if pipe relining is the best solution for you.
What does it smell like when a drain is blocked?
The smell of a blocked drain can be pungent or stale. This is due to a poor flow of water from the sewage line that cannot drain correctly. If you can detect a smell then contact our blocked drain plumber now.
What can I do to avoid a blocked drain in the future?
The best way to keep your drain from being blocked is to have regular maintenance on your drain system. This will help to reduce the risk of blocked drains. Here are some tips you can do at home to prevent blocked drains:
Using a drain strainer in your kitchen sink
Avoid disposing cooking grease in the kitchen sink
Avoid flushing non-toilet paper products (wet wipes, sanitary/feminine hygiene products)
How can a blocked drain be unclogged?
A blocked drain can be unclogged through the use of water jets, plungers, and chemicals, depending on the cause and blockage. At Keogh Plumbing, not only do we utilise the methods mentioned, but we also use CCTV equipment allowing us to identify and remove materials causing a drain to be blocked.
Please give us a call if you would like more information about our drain repair services and to fix your drain problems once and for all.