A damaged pipe or blocked drain shouldn't mean digging up trenches and performing extensive property excavations.
Thanks to new technology in the plumbing industry, you can forget about costly and invasive solutions when it comes to repairing your broken pipes!
Keogh Plumbing can provide a solution to your tree roots pipe damage that's fast, clean and permanent.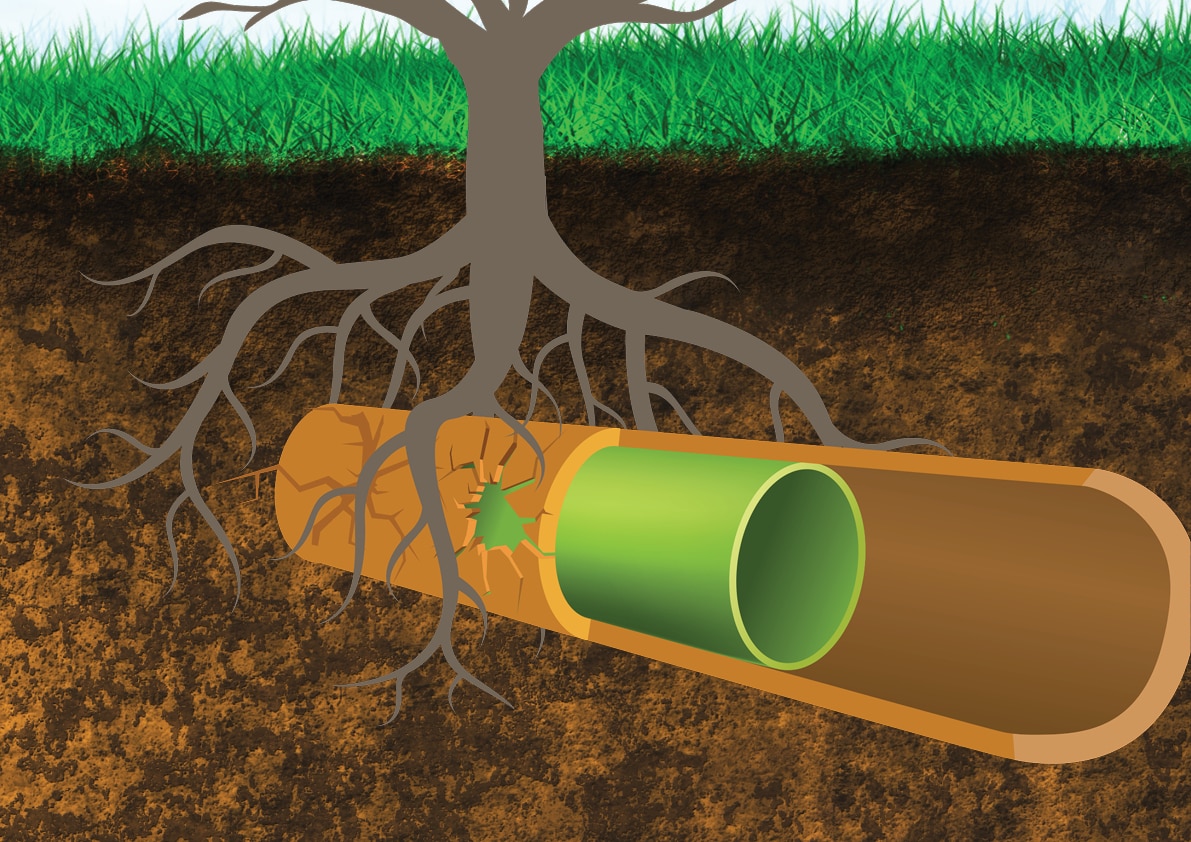 Keogh Plumbing specialises in sewer, drain and trenchless pipe relining and have access to the most current plumbing equipment available in the trade. Our modern approach to pipe relining means you can rest assure your tree roots won't come back any time soon.
What to expect:
We use quality materials that are far stronger than normal PVC pipes every time we reline a sewer pipe
Fast turnaround time as we know having plumbers in your home can be a nuisance
Durability – relined pipes are joint-free, so recurrent damage through tree route infiltration is eliminated.
The non-invasive approach of relining drains and pipes means we can have your pipes repaired and drains unblocked without damaging your home and garden.
If your drains are blocked or you think you may have damaged pipes, call us today on 02 6430 7104.